In December 2015 Jered & Jodi set off from Auckland to a small town in Central Otago, Roxburgh. "You did what? Where?" Yes, we purchased a small piece of Aotearoa with a well established orchard full of cherries, apricots, peaches, plums and nectarines - a whopping 10 acres!
It was supposed to be a lifestyle move, something to keep us busy enough during peak seasons and still have time for Jodi to work elsewhere and Jered to hit the slopes in Winter. However it seemed the opposite effect took place and Jered caught something you can never quite shake off… The orchardist bug, and with that, we successfully made it through our first two seasons.
Jered found himself working a brief stint at the neighbouring Fairview Orchard, the role was supposed to be a short-term thing, planning and executing the spray programme while doing odd jobs around the place. Then one thing lead to another and hello you are now proud owners of 18 ½ hectares (or 45 acres) of stonefruit and pipfruit planted out on the historic Fairview Orchard, which included a well established roadside fruit stall, the old villa originally built in 1986 and multiple sheds.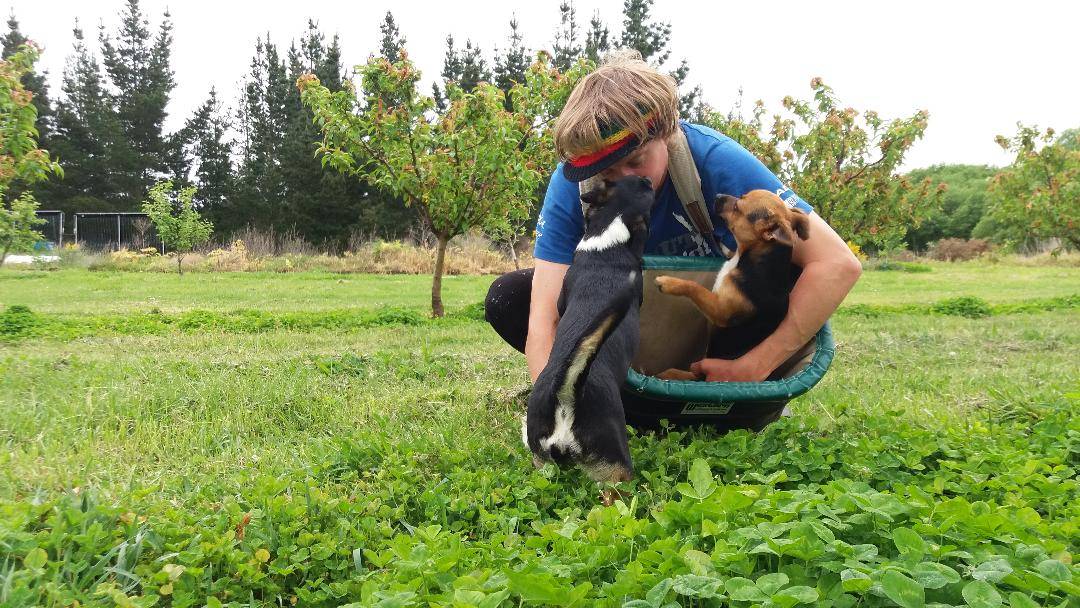 Within our first year we employed a dedicated team of locals together with ninety something travellers who came and went. We now get to work very closely together, Jered runs the orchard and Jodi manages the shop, our goals are much the same as we have similar values when it comes to the quality of life for us and those around us, "You are what you eat".
We are now working towards producing high quality certified organic produce to sell directly to you from our roadside stall. A dedicated permaculture food forest will be planted in 2019/2020 showcasing many historic varieties of fruit, vegetables and herbs while investing a lot of time in companion planting, enabling the bees and food forest to work together and create something very special.
We're both strong believers in ethically sourced, bio-degradable and reuseable packaging and will continue to do what we can within the industries to educate ourselves and others about the small things we can change to make a big difference in the food we eat and practices we can all apply going forward.